Future proof your career for uncertain times.
A portfolio career is when your career has multiple strands, for example, freelance lawyering, a part time job, non-exec directorship and pro bono volunteering. You can evolve your career as your needs/wants change and/or the market's needs change. We have done events on portfolio careers for The Law Society and ICAEW. Want to find out more?
Here is a webinar about portfolio careers:
View these videos about portfolio careers:
What is a portfolio career & why are they growing: https://vimeo.com/189923412/17eb9e783b
Who are portfolio careers for: https://vimeo.com/189923414/746b19b9e2
How do you create a portfolio career: https://vimeo.com/189923413/0c70f11f05
How do you evolve a portfolio career: https://vimeo.com/189923417/6b1105ace7
How do you manage a portfolio career: https://vimeo.com/189923419/870aa46833
How do you market a portfolio career: https://vimeo.com/186409954/a92cbbe363
Interested in attending an Energise workshop?
Please email me to register your interest and I will keep you informed of career workshops and retreats.
What Energise clients say about our workshops
 "The space to think about my future and some very useful tools to help me think about my next steps." Caroline Frankland.
"Good confidence booster. It confirmed that my alternative career path choice was correct and the right way to go." David Gathern.
"Very informative and enlightening. The predominant focus is to 'think outside the box' which greatly differs from most career consultant advice." Kelly Overden.
"The workshop was a well-structured approach to self-analysis, which I found helped me to create new ideas about ways forward." Tony Shaw-Williams.
"A fantastic workshop for those people who are considering a career change but are daunted by change." Ian Jordan
Energise is committed to you reaching sustainable career fulfillment as well as a future proof career in uncertain times, so why not e mail us confidentially to register your interest and we will keep you informed of our own career events and events where we are speaking e.g. The Law Society?
Your workshop facilitator – Rachel Brushfield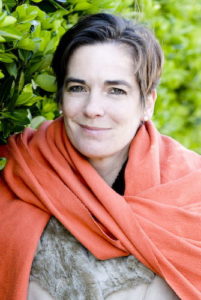 Rachel Brushfield is a 'talent liberator', a career strategist who coaches lawyers to achieve career breakthroughs, with portfolio careers and confident self-marketing specialisms. Rachel is a director at EnergiseLegal www.energiselegal.com and has over 30 years' experience. Energise has been established for 20 years.
She is a published author for Ark Group and The International Bar Association/Globe Law and Business on 'Women in the law,' 'Coaching's impact on work life balance', 'Talent management' & 'Professional development.'
Rachel has written over 18 articles for AWS 'Link', Managing Partner and The Law Society's 'Managing for Success' and 'Inside out' magazines. Rachel has done many events including The Association of Women Solicitors (AWS) London group, The Law Society (all divisions and the Women Lawyers Division) and American Women Lawyers in London (AWLL) and is also a regular supporter of The Law Society's bi-annual Returners course.
Rachel writes career guides for The Telegraph, is an author for LexisNexis on diversity & inclusion. Rachel is energising, strategic, incisive and insightful yet highly practical and down to earth in approach.
Save